But better

, h

ealthier, and gluten free.
Let's see...what to do with all that quinoa...what to do what to do...
Breakfast bowl!!!
Of course I has THIS to look at first in my blog feed to make myself feel inadequate: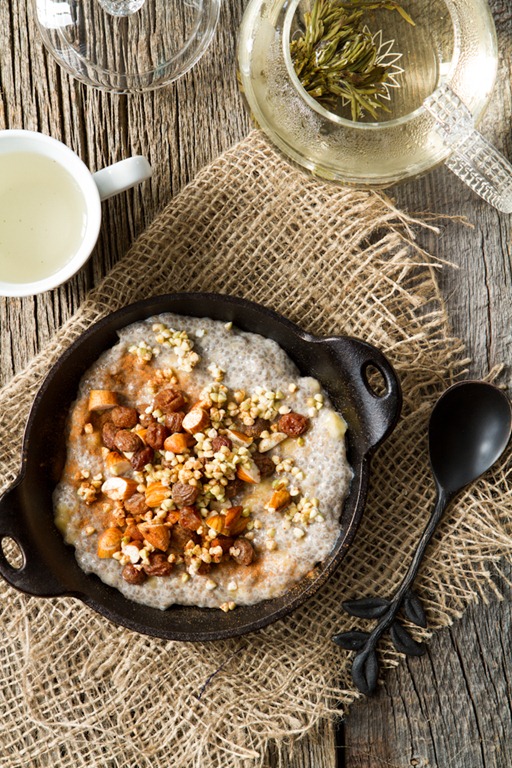 A vegan chia seed breakfast bowl from
Oh She Glows
. Looks amazing. Anyhow, it's ok we'll get there... Baby steps right? Just a little lean...
So this isn't even a recipe. It's a "what to do with that stuff in the fridge" combo platter.
Take the quinoa. Pour a little bit of coconut milk over it. Put it in the microwave for a few minutes. Take it out, top with walnuts, cranberries and even though Jason says it's unecessary, cinnamon and raw cane sugar. I love them both so they are IN!
Don't have any quinoa cooked up?
This post
tells you what to do just in case.
Voila. The healthier gluten free version of Starbucks oatmeal. Happy Monday morning!